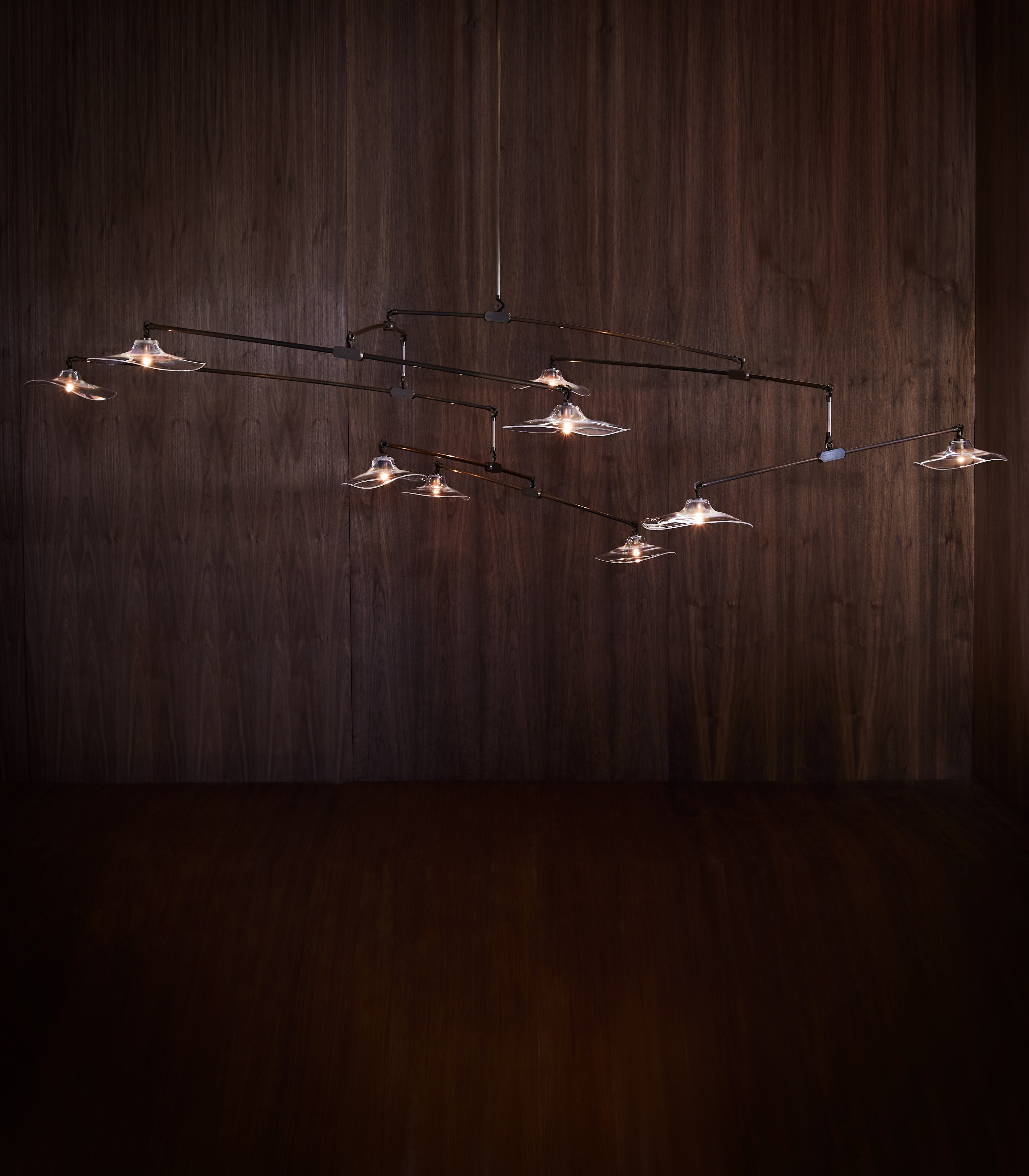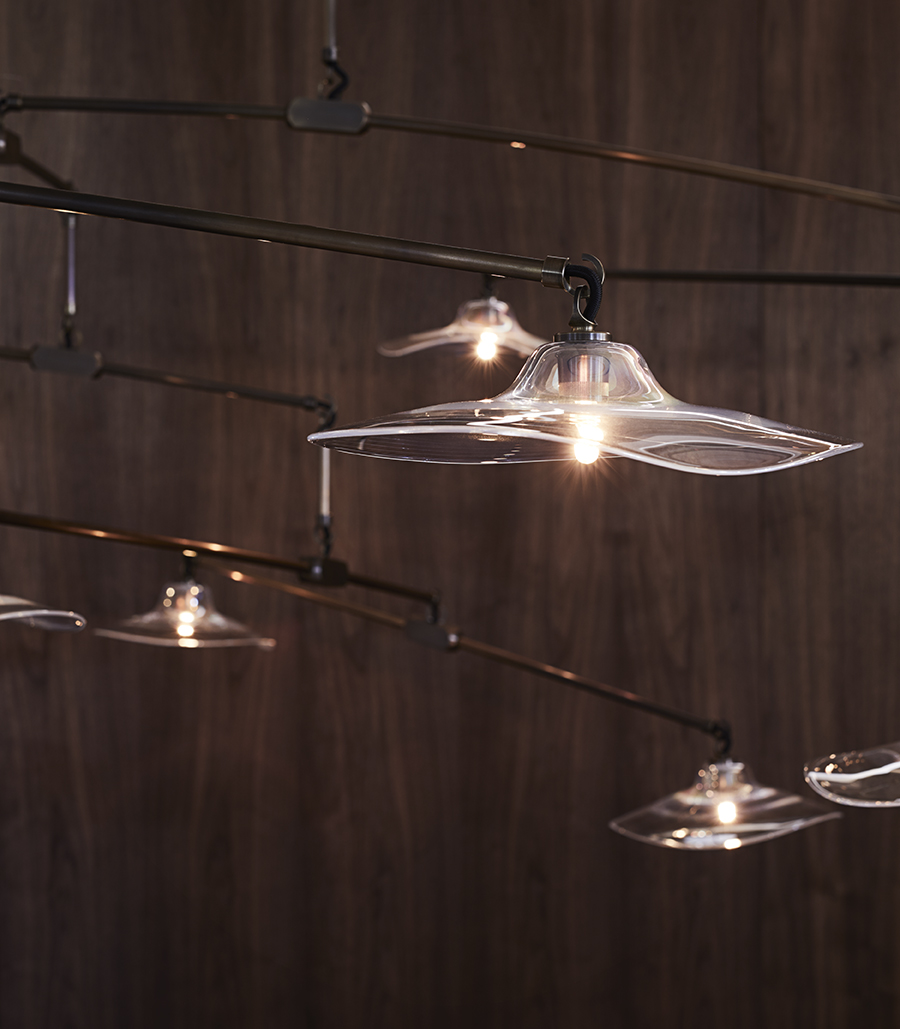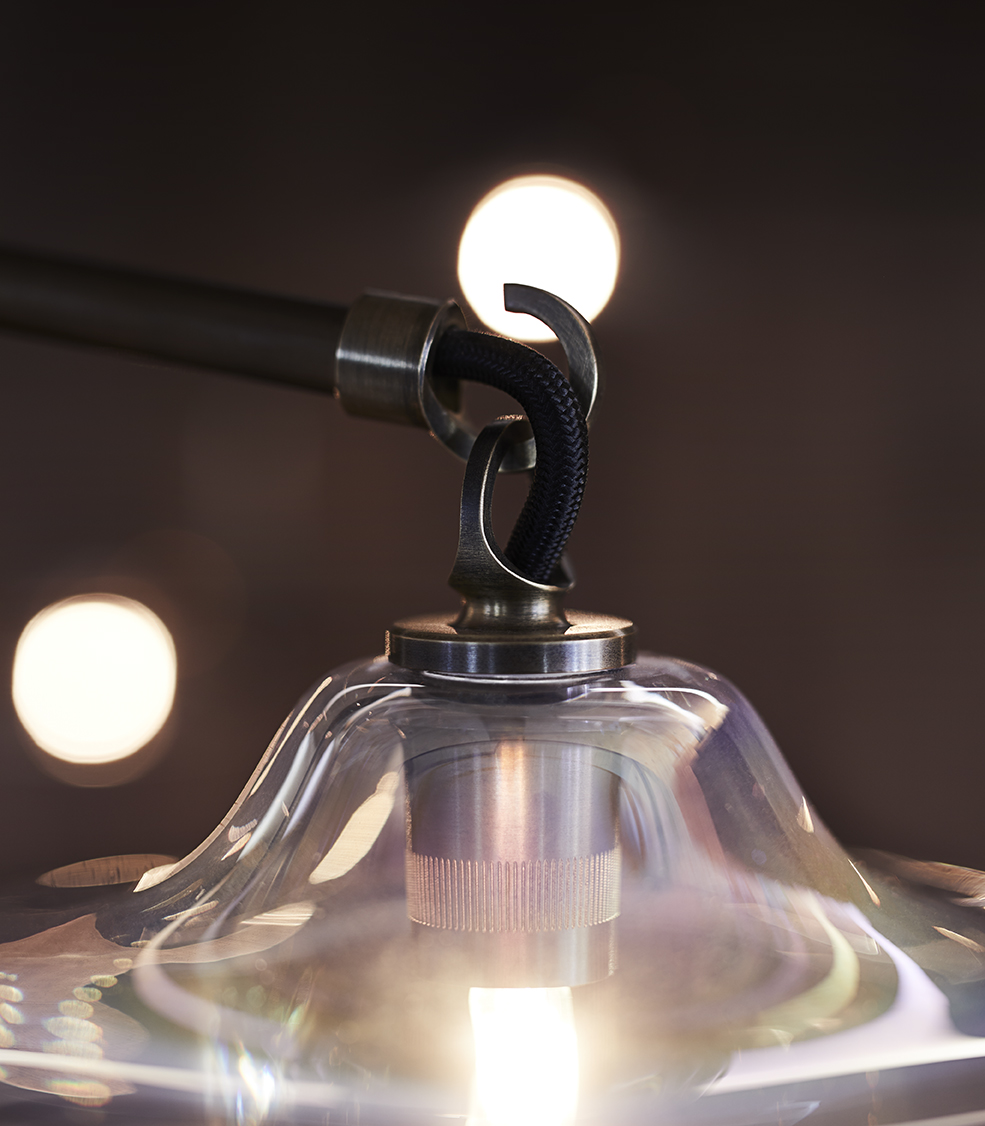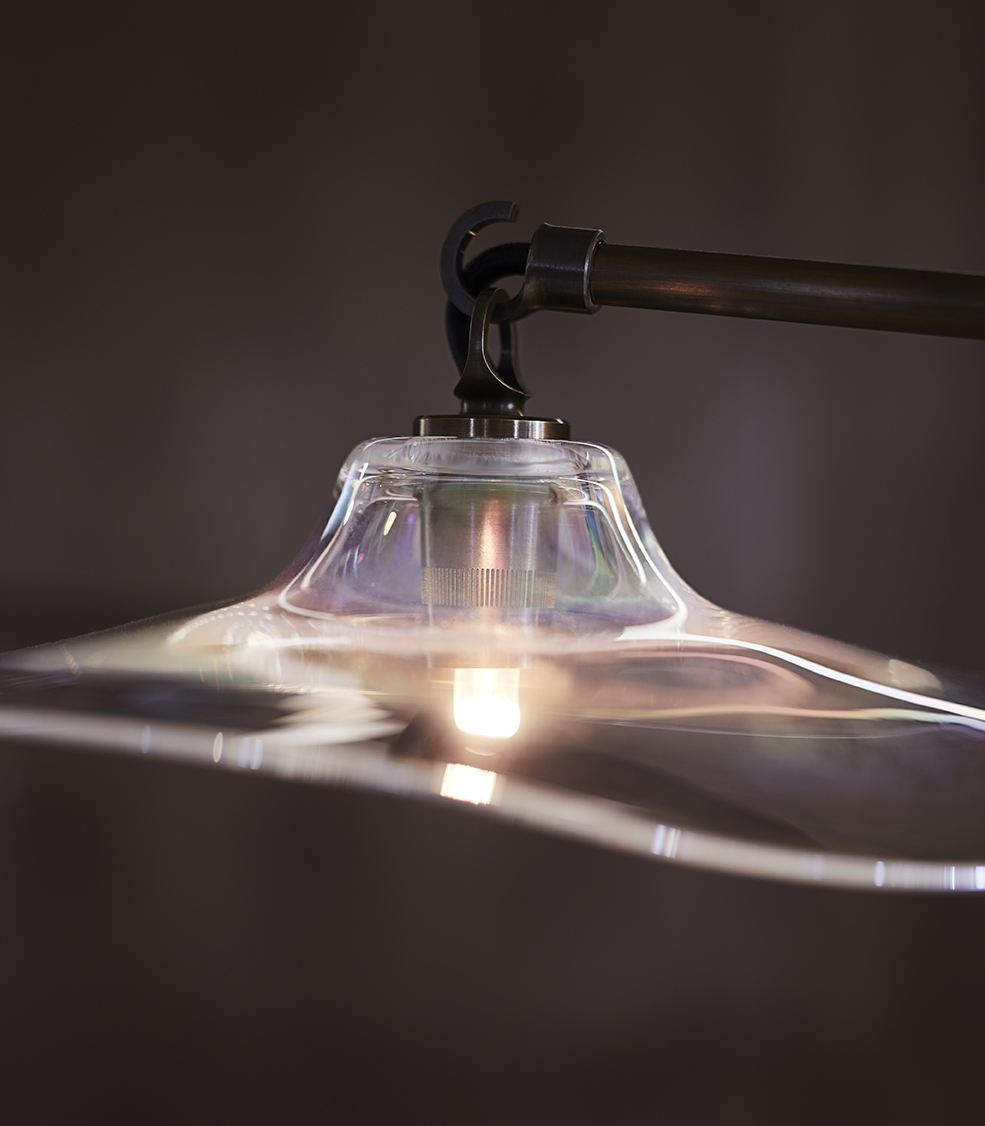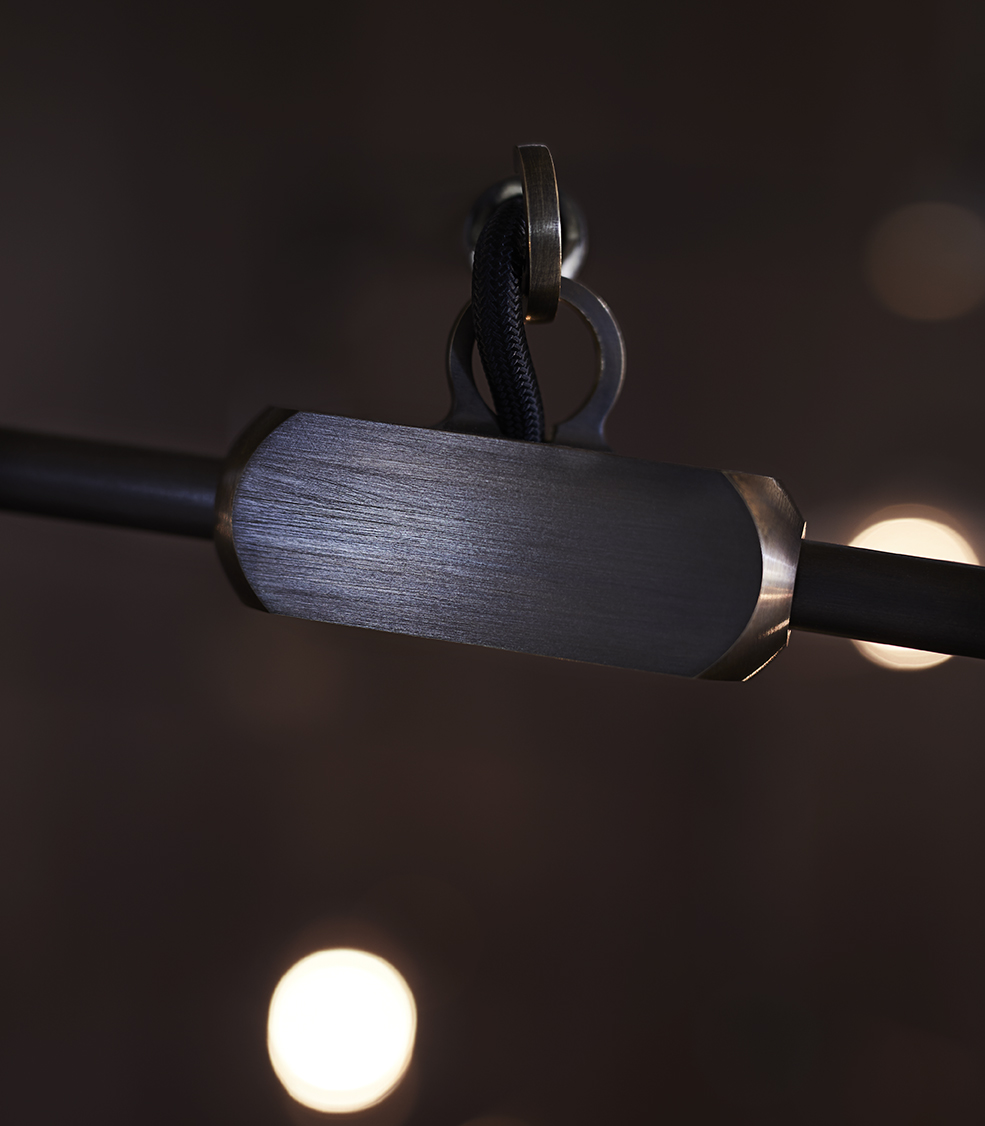 Hand-blown, sculpted glass crystal pieces balanced from solid brass mobile

As shown: 9 glass pieces - approx. dimensions 120"l x 84"w
Glass - clear w/ iridescence
Metal - oxidized brass

As per design intent, fixture may balance at angles different from what is shown and arms will reposition slightly if contact is made. all dimensions listed are approximate and should be considered +/- 6".
3 glass pieces - approx. dimensions 60"l x 36"w
5 glass pieces - approx. dimensions 84"l x 48"w
7 glass pieces - approx. dimensions 108"l x 60"w
9 glass pieces - approx. dimensions 120"l x 84"w
6w incandescent bulb included

Ul listed